These are some fresh shrimp. It just doesn't get any better or fresher than this. These where caught right here in our very own Choctawhatchee Bay.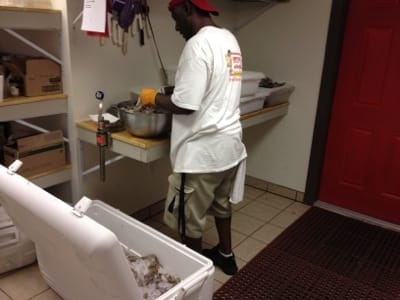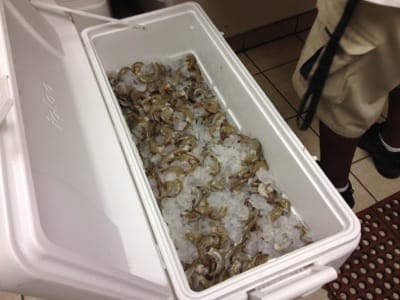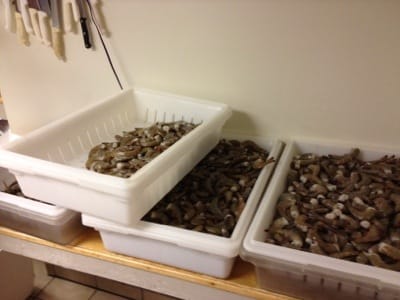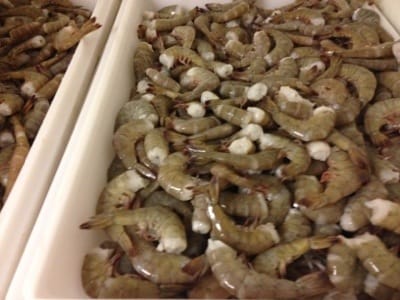 A lot of work goes into serving fresh shrimp before they reach your table. First we have to dehead all the shrimp and then sort them to size. Then we begin the pealing and splitting of each and every one.
This batch yielded a lot of very large jumbo shrimp which we will grill up as a special.