At Stewby's Seafood Shanty we are proud and honored to have been voted the best restaurant in Fort Walton Beach. With 184 restaurants ranked, this is quite the feat for our little shanty to be number 1. As a locally owned restaurant we have always tried our hardest to serve our community with love and respect. The team at Stewby's would like to thank everyone who took the time to leave us a review. Your reviews are valuable to us and help us to continuously improve.
Come see why Fort Walton Beach loves Stewby's!
Whether you're in Fort Walton Beach on vacation or a local swing by and have one of our delicious meals. With the freshest seafood in town, it's no wonder everyone is raging about Stewby's. In the mood for grilled or fried?, Amberjack or shrimp? Can't decide, not to worry we have it all. See you soon!
Those are words you usually don't hear grouped together. However, at Stewby's Seafood Shanty we pride ourselves in offering all three. We are conveniently located on Racetrack Road in Fort Walton Beach. As a great lunch option, we are easily accessible from both Hurlburt Field and Eglin Air Force Base. We even have a drive thru, making it that much easier for you to get your food. Our delicious meals are made to order using
fresh, local catch.
Serving Fort Walton Beach since 2011!
Over the years we have been able to maintain affordable prices without compromising quality. We are proud to be a locally owned seafood restaurant loved by both locals and visitors alike. See you soon!
Unloading some shrimp, squid, and flounder off the Family Pride. Never noticed Jeffery taking this pic while I was busy gabbing at the mouth.
Beautiful day on the water and a nice break from the kitchen and office duties. Only bad thing is lugging 1000lb of fresh seafood up a hill in wheel barrels to the trucks.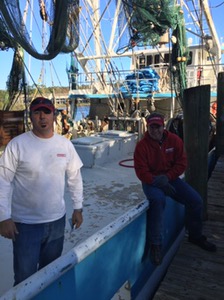 It's Hopper season. Fresh local bay shrimp called hoppers. You can identify them by their pink spot on their side.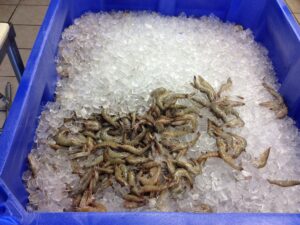 There is a short window of opportunity that we can get this size shrimp before the are all gone or move on. We spent two days unloading and processing 2800lb of shrimp from two boats. Most of these shrimp will be quick frozen and store for later weeks, while the rest will be served fresh. The season for these large hoppers will only last a few weeks so come and get them while the getting is good.
Below are some pics of us processing the shrimp for storage. The bulk are put on bread racks, stacked, and then rolled into a freezer that is 10 degrees below 0. After the are frozen we box them up in 50lb increments and stack them neatly in the freezer.
The rest are put into wooden crates and iced to serve fresh.
So good it's addictive. Offered in two styles. Citrus or Spicy Sriracha. Served with homemade tortillas. Yumm!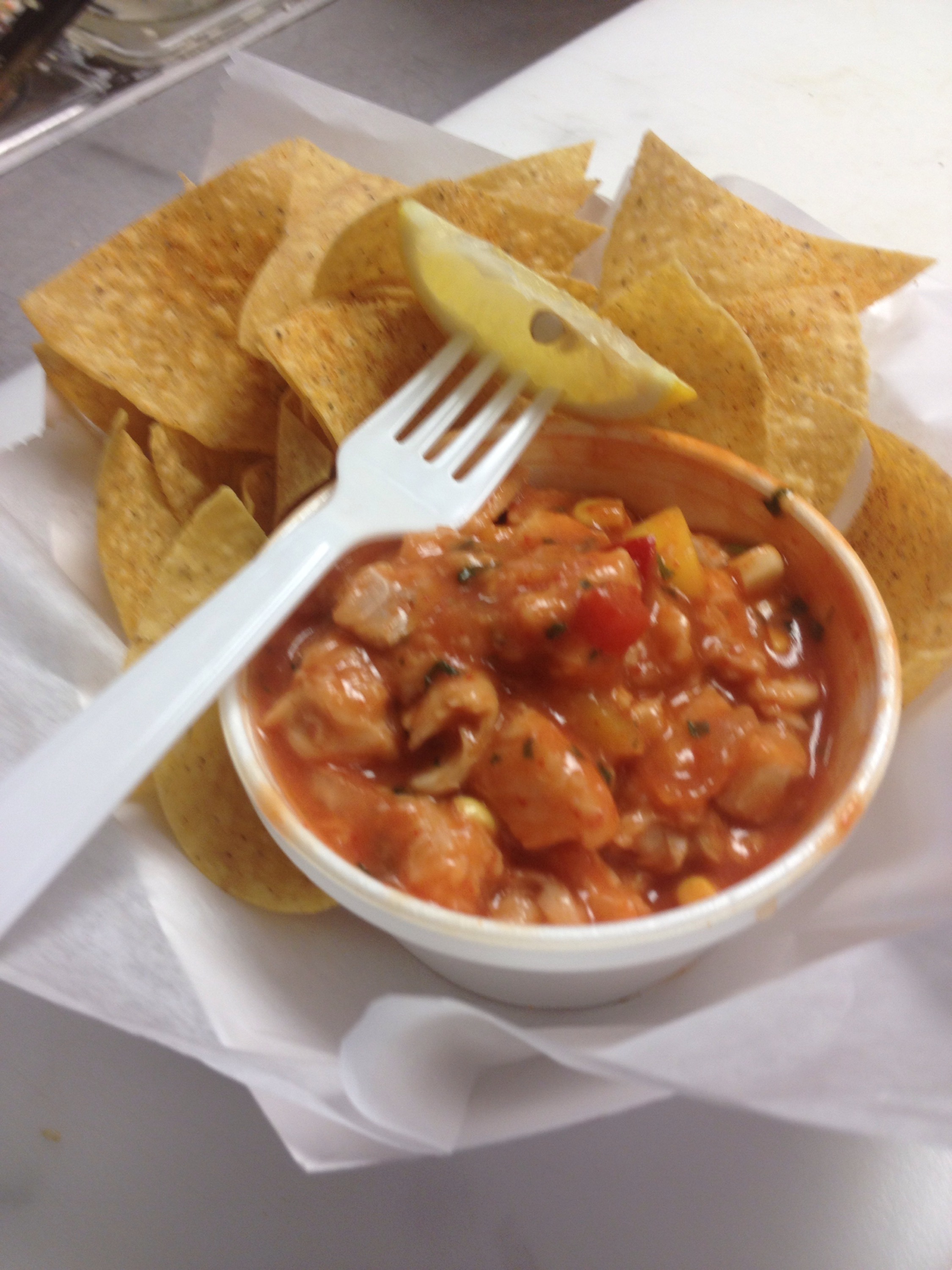 It all starts with fresh Atlantic Sharpnose Shark. Meat so pretty it's perfect for ceviche.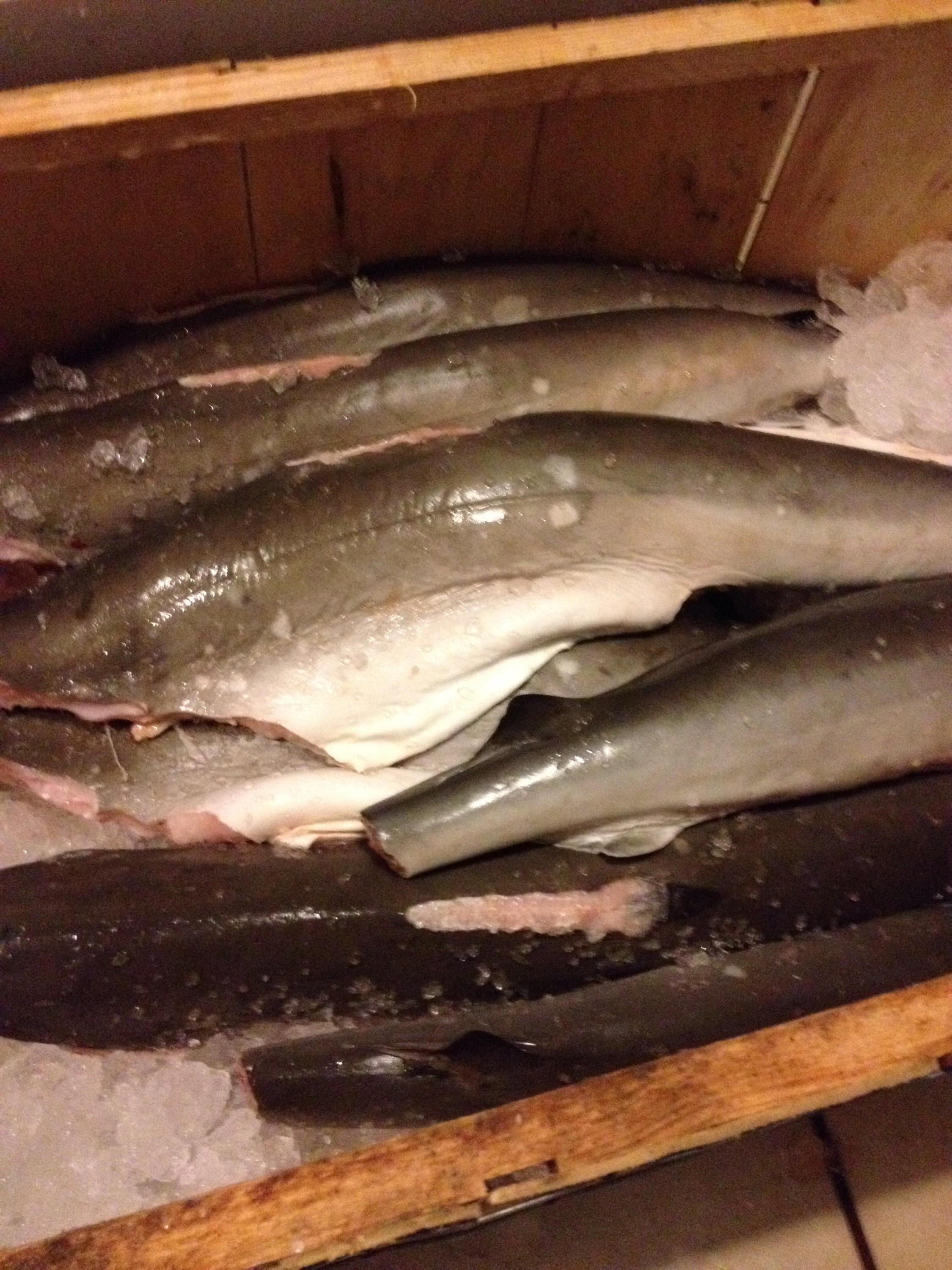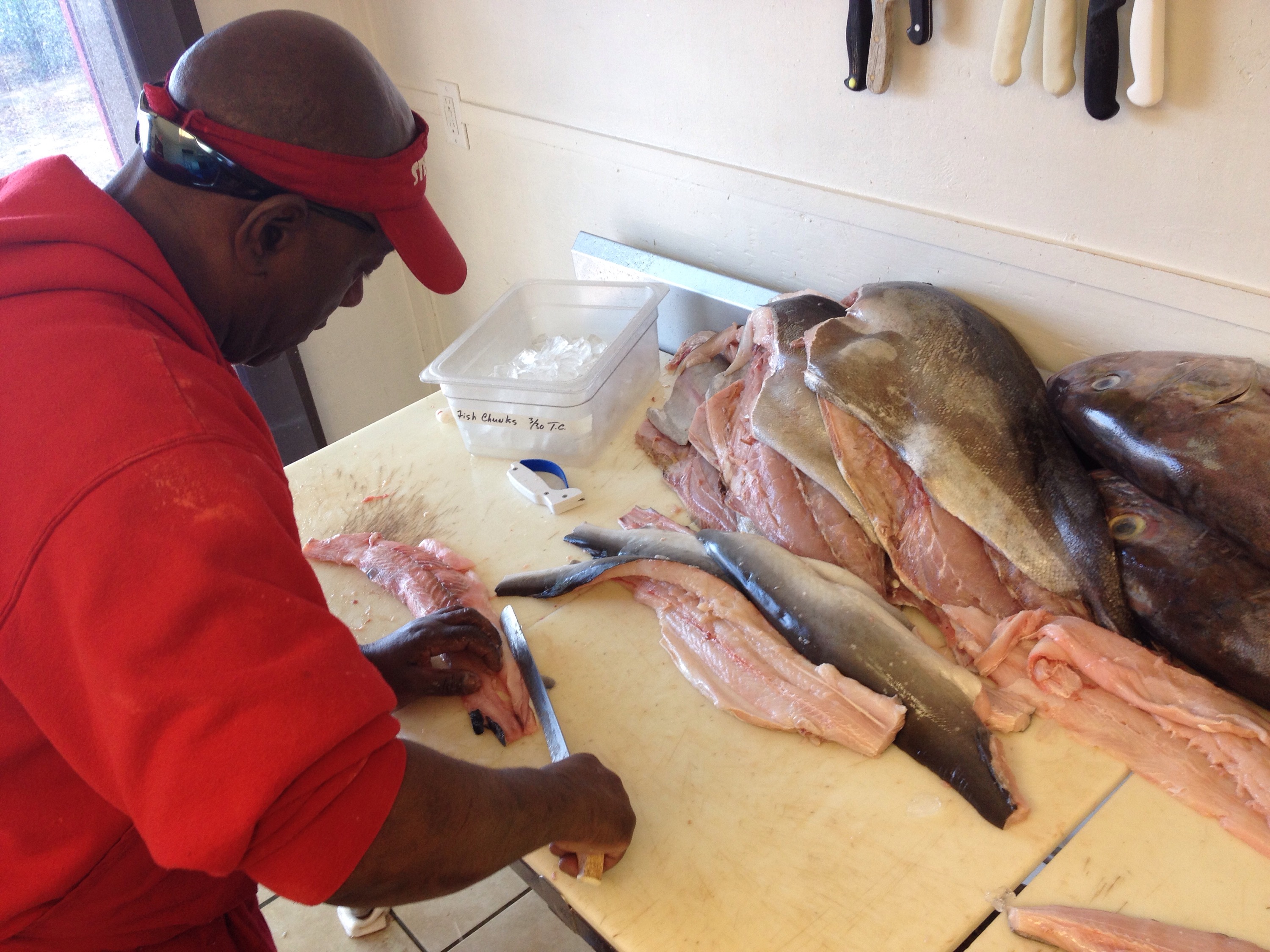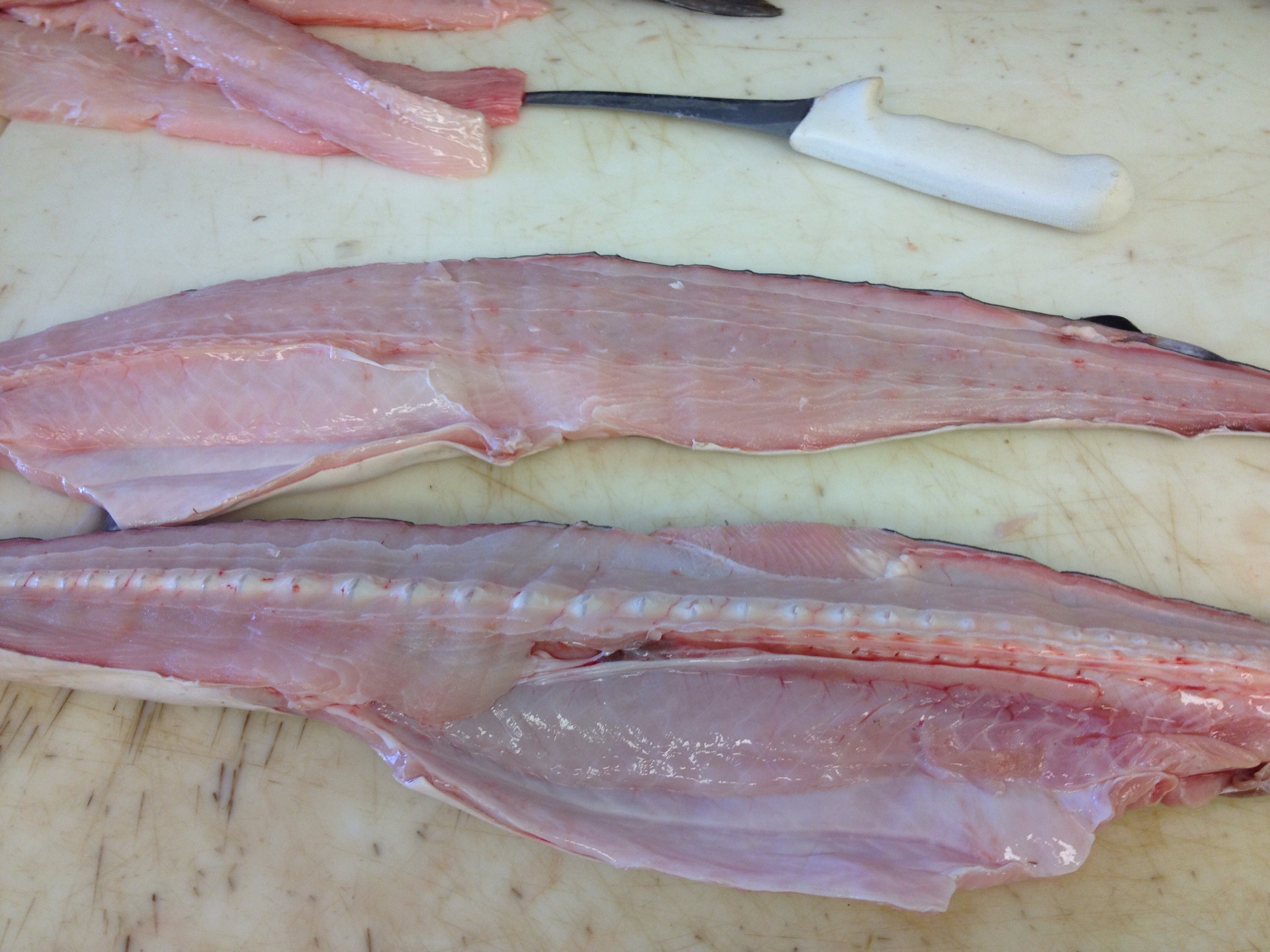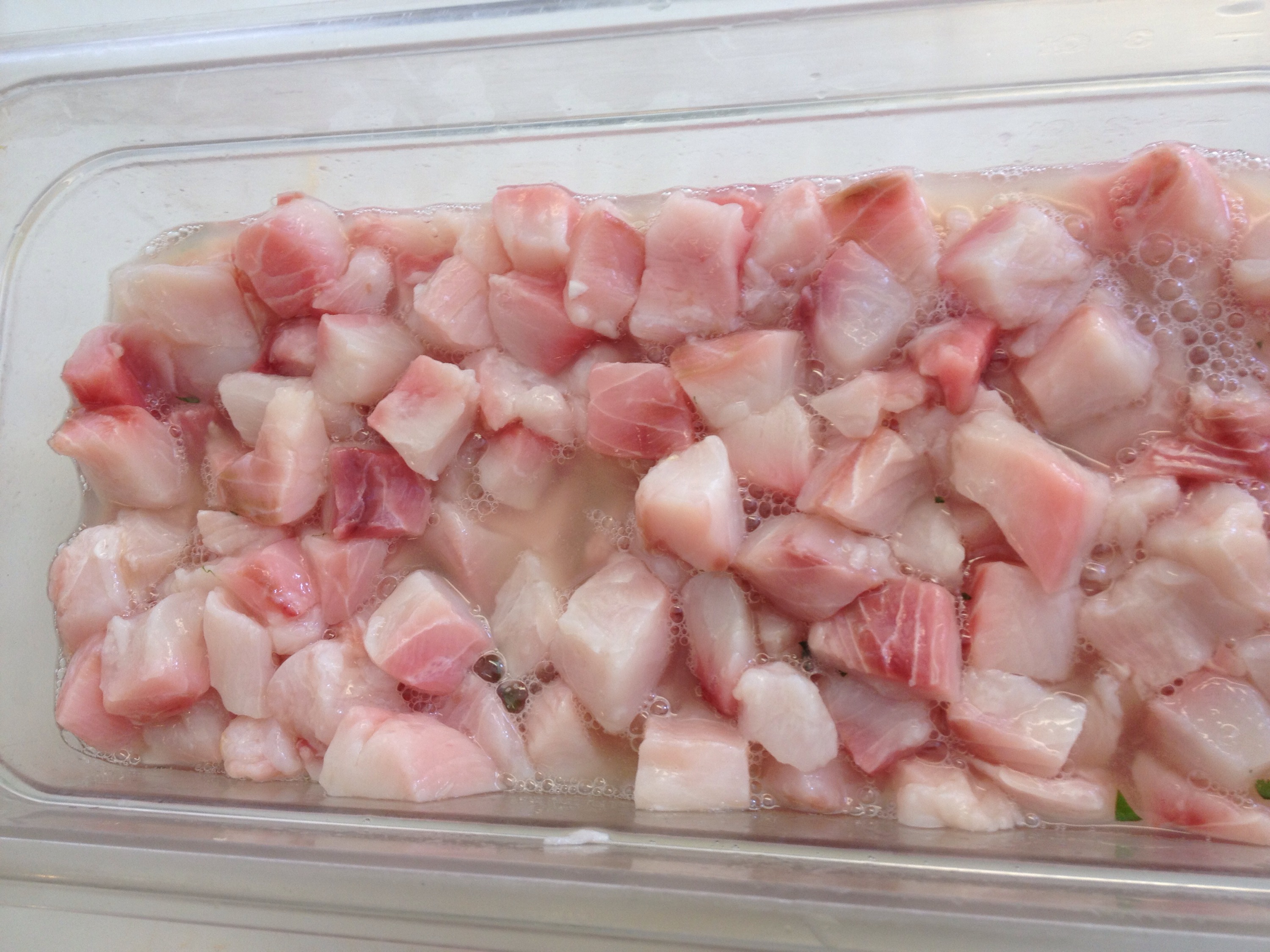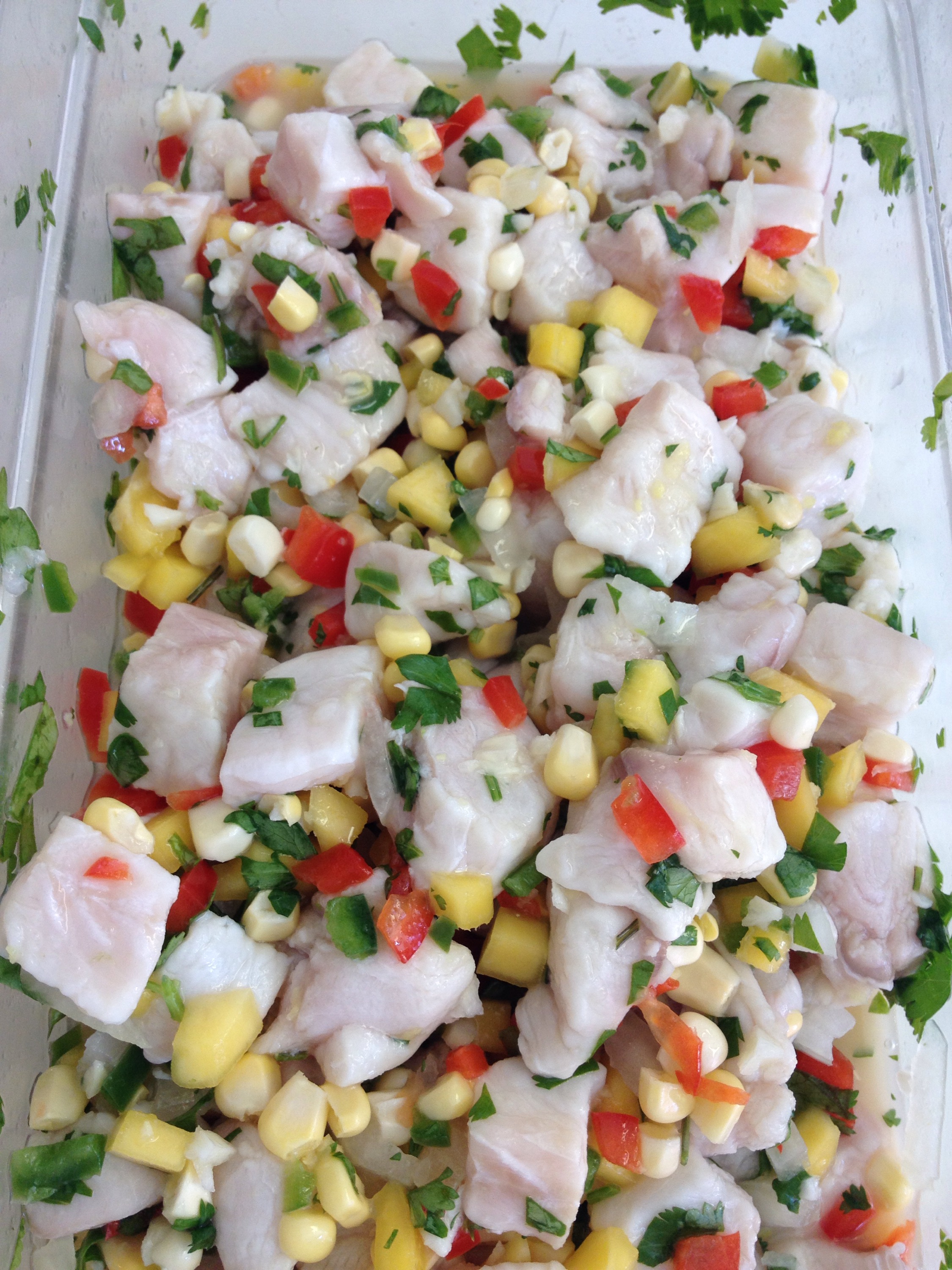 Caught in the Gulf mostly in south Florida. In my opinion better than red snapper. These are some small ones but still delicious.